Carnatic Vocal
Singing voice
Kuchipudi Dance
An Indian Dance
Tabla & Drums
Percussion instruments
Keyboard
Electronic keyboard
Welcome
Welcome to SKN Kalakshetram, a renowned dance and music school founded in 1990. Our school is home to various fine arts courses, including Kuchipudi dance, Carnatic and Hindustani vocals, tabla, keyboard, and drums. We offer classes to individuals of all ages and skill levels, and we take pride in discovering and nurturing the unique talents of every student. Join us and become a STAR!
Learning dance and music can improve creativity, boost confidence, reduce stress, enhance memory, and promote social and cultural awareness.
Students Certified
Students Certified from our School
Awards
Number of students who have received recognition for their talent
Cultural programs
number of people who have attended or participated in them.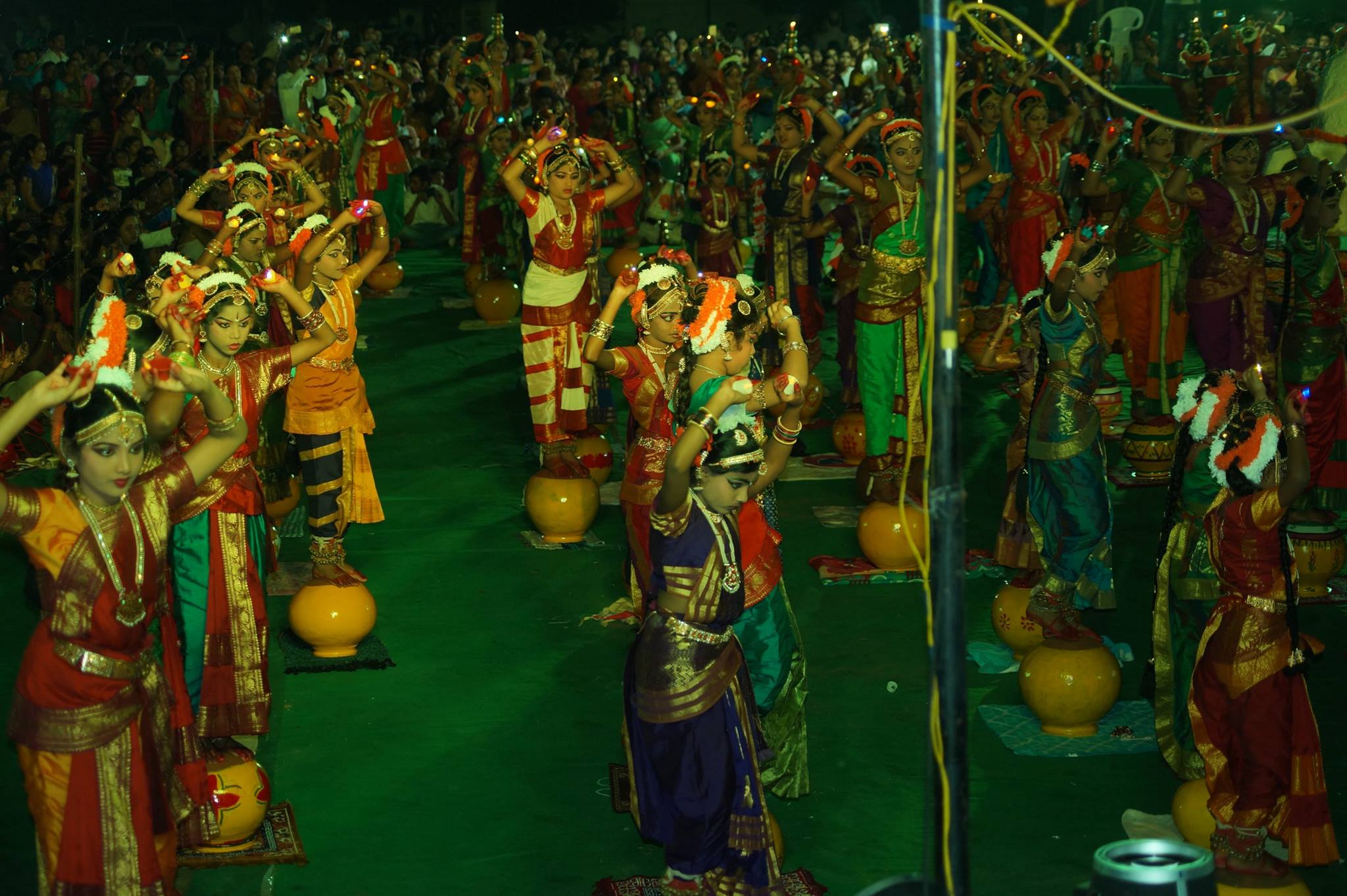 Funfact
Discover the joy of dance and music with us!
Our experienced teachers provide a welcoming and supportive environment for students of all ages and skill levels. Whether you're looking to learn a new art form, improve your technique, or just have fun, we have a program that's right for you. Join us today and explore the limitless possibilities of dance and music!
Why Choose
Students choose SKN Kalakshetram simply because they have a passion for Indian classical dance or music and want to pursue their interest in a formal setting
SKN Kalakshetram provides a supportive community for students to learn and grow in ARTs. Students have the opportunity to collaborate with other students and instructors, and to perform in front of audiences.
Certification
SKN Kalakshetram provides certifications in Indian classical dance and music from prestigious universities such as Potti Sreeramulu Telugu University and Andhra University. These certifications are a testament to the high-quality instruction that students receive at the school, and can help students build their resumes and advance their careers in the performing arts.
Programs
SKN Kalakshetram is committed to providing its students with the best training and exposure in the field of Indian classical dance and music. One of the ways in which it achieves this is by taking its students to various programs and festivals in India like "Gurur Devo Bhava" festival, the "Annamayya Jayanti" festival, and various art festivals.
Courses
Whether you're a beginner or an advanced learner, we have a course that fits your needs. In addition to group classes, we also offer home tuitions and online classes to make learning more accessible for everyone. Join us and discover your hidden talents in the world of fine arts.
Testimonial
"SKN Kalakshetram has not only helped my child learn the art form of their choice but has also instilled discipline and dedication in them. I'm grateful for their guidance and support."
I have been learning Kuchipudi dance at SKN Kalakshetram for the past year, and it has truly been a transformative experience. The instructors are so knowledgeable and patient, and the community of dancers is so supportive. I never thought I could learn to dance like this, but with SKN Kalakshetram, anything is possible.
I have always loved music, but it wasn't until I started taking carnatic vocal classes at SKN Kalakshetram that I truly found my passion. The teachers are so skilled and inspiring, and they really take the time to work with each student to develop their unique talents. I would recommend SKN Kalakshetram to anyone looking to explore the world of music
SKN Kalakshetram is not just a dance and music school - it is a community. I have made so many friends here and have had so many amazing experiences. The instructors are not just teachers, but mentors who truly care about each student's growth and development. I feel so lucky to be a part of the SKN Kalakshetram family.
I have always been interested in tabla, but I never thought I could actually learn to play it. That is, until I started taking tabla classes at SKN Kalakshetram. The instructors are so talented and patient, and they really take the time to work with each student to help them improve. I have learned so much in such a short amount of time, and I am so grateful for the opportunity to study at SKN Kalakshetram
Head office address:
Plot no 192, Gayatri Nagar Bank Colony, Vanasthalipuram, Hyderabad, Telangana.
Call for help:
9490010640
9010755959
9030900042
8099799929
Mail for information:
sknkalakshetram@gmail.com skn.kalakshetram@gmail.com skn@kalakshetram.com
[contact-form-7 404 "Not Found"]